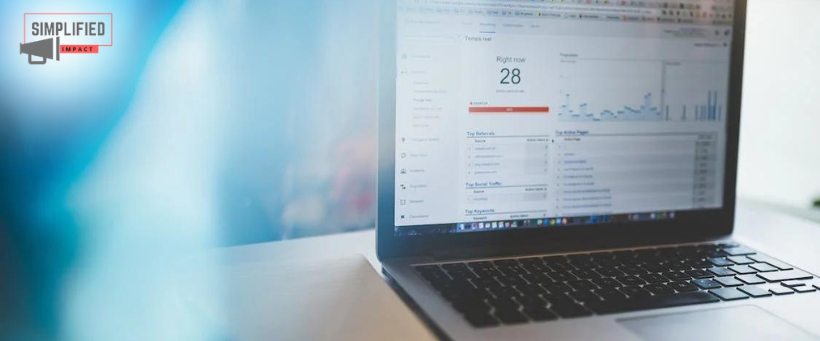 You Don't Need A Google Analytics 4 Certification To Understand How To Use It – Here's What To Look For In The Reports
You want to understand who is coming to your website and why, but all you've heard is that Google Analytics is waaayyyyyy too much information. Here's the rub, it is wayyyyyyyy too much information. The bright side is that we can help you sort through it, and you don't need a Google Analytics 4 certification to understand how Google Analytics can revolutionize your marketing decisions and boost your website's success. 
The good news is that regardless of your intent – whether you are looking for a Google Analytics Individual Qualification or interested in Google Marketing Platform, Universal Analytics, GA4 certification, or even just setting up Google Analytics, this article can help you harness this powerful tool in ways even the most google illiterate person can understand (trust me, I know – that's how I started out too!). 
Google Analytics: Your Key to Data-Driven Success
Google Analytics is a game-changing web analytics service that tracks and analyzes website traffic, offering a wealth of information to website owners. By monitoring crucial metrics such as session duration, referral sources, bounce rates, and more, Google Analytics provides comprehensive reports that shed light on your website's performance.
---
We Do The Work. You Dominate Your Business.

   

Get A Quote
---
How Does Google Analytics Work?
By embedding a small JavaScript code snippet into every page of your website, Google Analytics silently collects data as users navigate your site. This data is then transformed into user-friendly reports that help you make informed decisions about your marketing strategies and customer journey.
Yes, this is the time for the obligatory Julia Roberts confused gif:

We get it.  This can be a lot.  That's why I want to break this down for you in the easiest and most segmented way possible. But let's get some normal people context first:
Picture this: A small JavaScript code snippet sneaks onto every nook and cranny of your website, courtesy of Google Analytics. This mischievous little code operates incognito, quietly gathering data as users merrily hop, skip, and jump through your virtual wonderland.
But wait, there's more! This devious code doesn't just hoard the data for itself. Oh no! It's a team player. It diligently transforms all that raw information into flashy, user-friendly reports. It's like having your very own data translator, decoding the mysteries of your website's performance and laying it all out for you in a neat, digestible format.
With these reports in hand, you become a marketing maestro, armed with the insights to make informed decisions about your strategies. You'll have the power to navigate the treacherous terrains of customer journeys, slaying inefficiencies and optimizing your marketing efforts like a boss.
Exploring Key Concepts in Google Analytics (Without The Google Analytics 4 Certification!)
We're about to embark on an exhilarating journey into the mind-boggling world of Google Analytics. Buckle up and prepare to get acquainted with some lingo that will make your head spin with excitement. Here are the key terms and functionalities you need to wrap your brain around:
Properties 
A property is an identifier tag added to the Google Analytics code, allowing the software to organize and segment data. Whether it's Universal Analytics, GA4 properties, or standard Universal Analytics properties, you can manage multiple sites, apps, or blogs using a single property or share a property ID among them.
Views 
Views are reporting interfaces within your Google Analytics account that provide access to data and reports. You can create multiple views to focus on specific traffic data or tailor views to different user permissions.
Dimensions 
Dimensions are attributes of your data, and primary dimensions serve as the default attribute for sorting data. Custom dimensions offer greater flexibility in capturing specific data points outside of the default dimensions.
Audience Segments
Audiences are user groups categorized based on specific dimensions relevant to your business. Segments enable you to filter audiences using non-destructive filters, allowing you to focus on subsets of users.
Business Goals 
Business goals measure user actions critical to your success, such as conversions, sign-ups, or ad clicks. Aligning your goals with your business objectives allows you to monitor and optimize conversions effectively.
Content Marketing Metrics You Should Monitor
To evaluate your website's performance and enhance your content marketing strategies, pay attention to these essential metrics within Google Analytics:
Conversion Rate 
The conversion rate indicates the percentage of users who complete desired actions on your website. By improving the conversion rate, you can maximize your website's effectiveness without increasing traffic or marketing budgets.
Organic Search Traffic: 
This metric reflects the number of users who arrive at your site through search engine results, showcasing the effectiveness of your website's visibility and SEO efforts.
---
We Do The Work. You Dominate Your Business.

   

Get A Quote
---
Average Session Duration: 
Measure the time users spend on your website during a single visit, indicating user engagement and potential advertising opportunities. Short durations without conversions may call for improved site engagement.
New vs. Returning Users:
Distinguish between first-time and returning users to understand user loyalty and retention rates, allowing you to tailor marketing strategies accordingly.
Bounce Rate: 
The bounce rate represents the percentage of users who leave your site after viewing only one page. High bounce rates may indicate a need for better website design, content relevance, or user experience optimization.
Average Pages per Session: 
This metric reveals the average number of pages users view during a session, guiding your website's navigation and facilitating conversions.
Deciphering Google Analytics Reports
Google Analytics is about to serve up some piping hot reports that will make your eyes pop and your marketing strategies rock! These reports aren't your ordinary, snooze-fest spreadsheets—they're a feast for the senses, complete with colorful visual representations that will make you say, "Who knew data could be so darn exciting?"Are you ready to navigate the thrilling and wild adventure of Google Analytics reports with me?

Here are just a few tantalizing types to whet your appetite:
Real-Time Reports 
Gain immediate insights into your website's performance, including active users, interactions, and goal conversions. Real-time reports allow you to monitor changes in real-time and take prompt actions to optimize the user experience.
Audience Reports
Dive into the behavior and characteristics of your website's audience. These reports reveal acquisition sources, user behavior patterns, and conversion rates, helping you identify strengths and weaknesses in your marketing strategies.
Acquisition Reports 
Understand how users find and arrive at your website. Acquisition reports provide data on traffic sources, session durations, bounce rates, and page views, allowing you to compare the effectiveness of different channels and optimize your acquisition efforts.
Behavior Reports
Gain insights into user interactions and engagement with your website. Behavior reports highlight page views, time spent on pages, and navigation patterns, enabling you to identify areas of improvement and optimize the user experience.
Conversion Reports 
Analyze the success of your goals and track conversion rates. These reports provide data on macro and micro conversions, allowing you to assess the effectiveness of your sales funnel and make data-driven decisions to optimize conversions.
Getting Started with Google Analytics:
To embark on your Google Analytics journey and harness its power, follow these steps:
Sign up for a free Google Analytics account, preferably the latest version, Google Analytics 4, which incorporates advanced features and insights. It will try to offer you a Google Analytics 4 Certification — feel free to ignore it now 🙂

Create a property to associate with your website, app, or blog. This will generate a unique tracking code that you'll need to add to your webpages.

Select your time zone to ensure accurate data representation.

Define your industry and business size to receive tailored insights and benchmarks.

Click "create" and unlock the potential of Google Analytics to transform your website's performance.
Still overwhelmed? Want better SEO? We can help
What you just read isn't even the tip of the tip on the iceberg. Google can be a giant, sprawling, overwhelming mess. If you're a business owner, we understand if you don't have the time (nor the desire) to learn all of this on your own.  
That's why you need a team of nerds like us to take care of it for you. This is our job, and our first love. Our SEO experts know everything there is to know about maximizing your copy, and making sure it is broadcast to the right places for the world to see. 
We are routinely growing our clients business and in many cases, doubling or tripling their business just because we optimize their page and content. We can do the same for you.  
Google Analytics is a powerful tool that provides invaluable insights into your website's performance. You don't need a Google Analytics 4 certification to start leveraging its vast array of data, metrics, and reports, you can optimize your marketing strategies, improve user engagement, and achieve your business goals. Start your journey with Google Analytics today and unlock the potential for unprecedented website success.