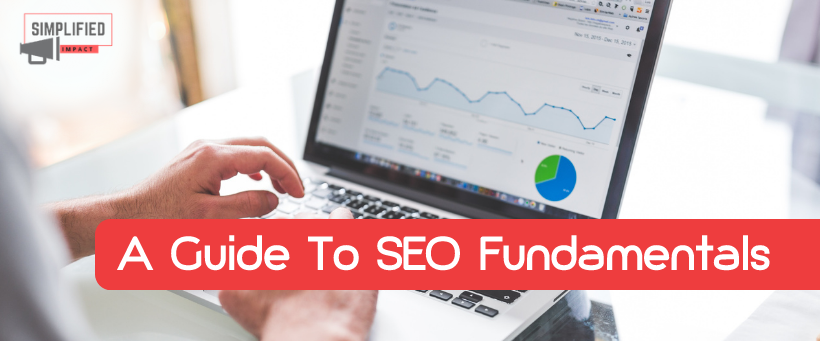 A Guide To SEO Fundamentals: Drive More Organic Traffic To Your Site
Organic search accounts for over 50% of total traffic to company websites, surpassing both paid and social traffic combined. This statistic alone highlights the continuing relevance and importance of SEO in the marketing landscape.
How To Increase Organic Search Traffic: The Power of Keyword Research
If you find yourself struggling to grasp the basics of SEO and want to increase organic website traffic to match your SEO goals, don't worry! Now is the perfect time to get up to speed and start reaping the benefits of creating digital content with an SEO strategy to increase organic traffic in mind. 
However, don't be fooled into thinking that mastering SEO is a walk in the park. Successful SEO demands a comprehensive understanding of how search engines operate, and it requires continuous learning and practice to achieve desired results.
---
We Do The Work. You Dominate Your Business.

   

Get A Quote
---
Search engine algorithms undergo updates 500 to 600 times per year, constantly altering the digital marketing landscape. To add to the complexity, Google examines around 200+ ranking factors when evaluating a website. This complexity can be overwhelming but understanding the SEO basics is an excellent starting point.
By understanding what keywords and phrases potential customers are using in search engines, businesses can optimize their content and website to attract the right audience.
Once the keywords are identified, they should be strategically incorporated into the website's content, meta tags, and headers. Creating high-quality, valuable content that aligns with the target audience's needs and incorporates the chosen keywords naturally is crucial for search engine visibility.
Monitoring keyword performance and regularly updating the content strategy based on the insights gained is essential for continuous improvement.
By staying proactive and adapting to changes in search trends, businesses can steadily increase their organic search traffic, enhance their online visibility, and attract a relevant and engaged audience to their website. With a well-executed keyword research strategy, businesses can tap into the power of organic search traffic and experience long-term growth in their online presence and customer base.
Steps To Understanding Your Audience's Needs Through Search Intent
Step 1: Brainstorm Relevant Topics
Begin by brainstorming a comprehensive list of relevant topics related to your business or website. Consider the products or services you offer, the industry you operate in, and the pain points your target audience may have. Look into trending topics in your niche and explore different angles to create content that aligns with your target audience's interests and search intent.
For example, if you run a fitness blog, relevant topics could include "strength training for beginners," "healthy meal prep ideas," or "weight loss tips." Generating diverse content ideas will provide you with a solid foundation for conducting in-depth keyword research.
Step 2: Utilize Keyword Research Tools
Leverage powerful keyword research tools like Ubersuggest, Google Keyword Planner, Ahrefs, or SEMrush to expand your list of potential keywords. These tools offer valuable insights into search volume, competition, and related keywords, allowing you to identify high-potential keywords that can drive organic traffic to your website.
Enter your brainstormed topics into the keyword research tools to discover additional keywords that users frequently search for. Pay attention to long-tail keywords, which are longer and more specific phrases, as they often have lower search volume but higher chances of ranking well. Long-tail keywords are essential for capturing niche audiences and driving targeted organic traffic.
Step 3: Focus on Long-Tail Keywords
Incorporate a mix of short-tail and long-tail keywords in your content strategy. While short-tail keywords have higher search volumes, they are more competitive, making it harder to rank for them. On the other hand, long-tail keywords are less competitive and more specific, allowing you to cater to your target audience's specific needs and increase organic traffic from users looking for precisely what you offer.
For instance, if your website is about camping gear, you may use short-tail keywords like "camping equipment" to attract a broader audience. Simultaneously, long-tail keywords like "best lightweight tents for backpacking" will attract users with a specific intent, increasing the likelihood of conversion.
Step 4: Incorporate Keywords Strategically
Once you have a list of relevant keywords, it's essential to incorporate them strategically into your content.
---
We Do The Work. You Dominate Your Business.

   

Get A Quote
---
Avoid stuffing your content with keywords, as this may lead to penalization from search engines. Instead, focus on natural language and user-friendly content that seamlessly integrates keywords.
Place primary keywords in the title, meta description, and headers of your content to improve keyword rank and attract search engine attention. For blog posts, include keywords in the introduction and sprinkle them throughout the article in a way that reads naturally. For other types of content, such as product descriptions or service pages, ensure keywords are well-integrated and relevant to the content's focus.
Step 5: Monitor and Adjust Regularly
Keyword research and content optimization are ongoing processes. 
Regularly monitor your keyword rankings and track your content's performance to gauge the effectiveness of your efforts. Tools like Google Search Console and Google Analytics can provide valuable data on organic traffic, keyword rankings, and user behavior on your website.
Analyze which keywords are driving the most organic traffic and which ones need improvement. Identify any new emerging keywords or shifts in search trends, and adapt your content plan accordingly. Continuously update and optimize your content based on the insights gained from keyword monitoring, ensuring your website remains relevant and appealing to both users and search engines.
Understanding your audience's search intent is equally important for your SEO efforts. By discerning whether users are seeking information, navigation, or transactional opportunities, you can tailor your content to meet their specific needs. For instance, targeting the keyword "best vegan burgers" implies users are seeking recommendations.  So, a smart goal would be to provide valuable insights into top vegan burger restaurants in their area through blog posts or other types of content.
Targeting the Right Keywords: A Competitive Analysis
Conducting a competitive analysis is another critical step in developing a successful SEO strategy aimed at increasing organic traffic. 
By analyzing your competitors, you can identify keyword gaps and discover untapped opportunities for improvement. Tools like Ubersuggest, Answer The Public, Google Keyword Planner, SEMrush, or Ahrefs can aid in this process. Prioritizing less competitive long-tail keywords can be advantageous, especially for small businesses or newcomers, as they attract more qualified traffic and improve overall ranking.
Avoiding keyword cannibalization is also crucial to SEO success and increasing organic traffic. When multiple pages on your website compete for the same search queries, it confuses search engines and hampers your rankings. To prevent this, carefully map out keywords and develop a content strategy, ensuring each piece of content has a distinct focus and purpose. Consistently monitor your content to ensure you haven't already used the same keywords in multiple posts and to continue driving organic traffic.
Content is King: The Role of High-Quality Content in SEO And Your Digital Content Strategy
In the realm of SEO, the phrase "Content is King" couldn't be more accurate. 
High-quality content plays a pivotal role in driving organic traffic to websites and is a cornerstone of any successful digital content strategy. Search engines like Google prioritize delivering valuable, relevant, and engaging content to users, making content quality a significant factor in search rankings.
Creating content that offers genuine value to the target audience enhances user experience and encourages them to spend more time on the website, reducing bounce rates. High-quality content includes well-researched articles, informative blog posts, captivating videos, engaging infographics, and interactive elements that resonate with users.
For instance, a cooking website that publishes detailed recipes with step-by-step instructions and vibrant images not only attracts visitors but also encourages them to return for more culinary inspiration. In the same way, a tech blog that provides in-depth product reviews, comparisons, and expert insights establishes itself as an authoritative source, attracting a loyal readership.
When crafting content for page SEO, integrating strategically selected keywords is vital. However, the focus should always be on creating content that addresses the needs and search intent of the target audience. Keyword stuffing or sacrificing content quality for the sake of keyword inclusion can lead to a negative impact on search rankings and even other types of traffic.
Mastering the SEO basics is essential for digital marketers, content creators, and anyone running a business with a digital content marketing strategy. Though SEO may seem complex and ever-changing, focusing on keyword research, understanding audience intent, and creating quality content will set you on the path to success. So, don't be discouraged by the intricacies of SEO; instead, embrace the opportunities it offers to enhance your online presence, reach your target audience, and increase organic traffic effectively.