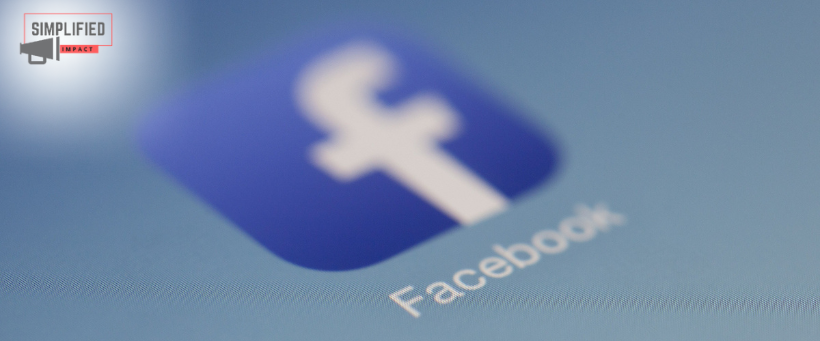 Meta/ Facebook Limited Data Use Update: Empowering User Privacy in Colorado, Connecticut, and California
To prioritize user privacy, Meta (formerly known as Facebook) is introducing a significant update known as "Limited Data Use." This update, effective today, June 1, 2023, is specifically designed to enhance data protection for individuals residing in Colorado, Connecticut, and California. By leveraging Meta Business Tools, Meta Audience Network, and customer list custom audiences, Meta aims to give users in these states greater control over their personal information.
So, what exactly is Limited Data Use? How does it impact you?
What is Facebook Limited Data Use?
The Facebook Limited Data Use feature lets you control how Meta handles personal information according to US Privacy Laws. You can decide if Meta acts as a "Service Provider" or a "Processor," depending on the state you're in. There are specific Meta Products where you need to turn on the Limited Data Use feature for Meta to work as a Service Provider or Processor. These products include App Events API, App Events via Facebook SDK and others. 
---
We Do The Work. You Dominate Your Business.

   

Get A Quote
---
The following states have now opted for Limited Data Use:
California

Colorado

Connecticut
Starting June 1, 2023, Limited Data Use will be effective for people in these states, allowing them to manage how Meta utilizes their information.
Implementing the Limited Data Use Flag
To enable Facebook Limited Data Use, businesses must send the Limited Data Use flag through a designated array called "data processing options." This can be achieved using Meta Business Tools, Audience Network SDK, and the customer list custom audience API. 
Detailed instructions and information on implementing the Limited Data Use flag for each Meta product can be found in their developer documentation on data processing options.
The Limited Data Use flag can also be incorporated for customer list custom audiences by uploading a CSV or TXT file with additional columns dedicated to data processing options. This method allows businesses to seamlessly integrate the Limited Data Use flag into their customer lists.
Determining State-Specific Location Parameters
When enabling Limited Data Use for Meta products, the platform will automatically determine if an individual resides in California, Colorado, or Connecticut. However, businesses can manually add state-specific location parameters when sending the Limited Data Use flag, giving them finer control over targeting and data usage.
What does this mean for your business?
While this update prioritizes user privacy, it also introduces certain changes that businesses need to be aware of to ensure the effectiveness of their advertising campaigns.
---
We Do The Work. You Dominate Your Business.

   

Get A Quote
---
Refined Targeting Options
With Limited Data Use, the targeting options available to businesses may be more restricted. As users have greater control over their data usage, businesses may need help in targeting specific audiences based on certain data points. Advertisers may need to adapt their targeting strategies to reach the desired audience effectively.
Enhanced Transparency and Consent
Limited Data Use places a heightened emphasis on transparency and obtaining user consent for data processing. Businesses need to ensure that their advertising practices align with these requirements. It becomes imperative to clearly communicate how user data will be used and seek explicit consent for processing data in accordance with the updated regulations.
Optimization Challenges
The reduced availability of certain data points due to Limited Data Use may present challenges in optimizing ad campaigns. Businesses should explore alternative metrics and strategies to measure the performance of their ads effectively. Advertisers may rely more on contextual targeting and other non-personalized approaches to reach their target audience efficiently.
Ad Campaign Customization
To overcome the limitations of Limited Data Use, businesses can focus on strengthening their ad campaign customization. By crafting compelling ad creatives, delivering valuable content, and building strong brand narratives, businesses can engage users effectively without relying heavily on personal data.
Emphasis on First-Party Data
Limited Data Use encourages businesses to prioritize the use of first-party data. By collecting and utilizing data directly from their own platforms, businesses can maintain a higher degree of control and ensure compliance with privacy regulations. Building direct customer relationships becomes crucial to acquiring valuable insights and enhancing advertising campaigns.
Continuous Adaptation
As privacy regulations evolve, businesses must remain agile and adapt their advertising strategies accordingly. Staying informed about updates and guidelines provided by Meta and other relevant platforms is essential to ensure compliance and maintain effective advertising practices.
Meta's introduction of Limited Data Use demonstrates its commitment to protecting user privacy and ensuring that individuals have control over their personal data. This update, effective from June 1, 2023, in Colorado, Connecticut, and California, offers users the ability to manage the usage of their information on Meta's platform. By employing the Limited Data Use flag through Meta Business Tools, Meta Audience Network, and customer list custom audiences, businesses can align their practices with evolving privacy regulations and provide users with a more secure online experience. As Meta continues to prioritize user privacy, it sets a precedent for other platforms to follow suit, emphasizing the significance of protecting personal information in the digital age.
Do you need help wading through all of the hoops for social media and digital marketing? We can help! Simply contact us and we'll get your business growing to wherever you need it.