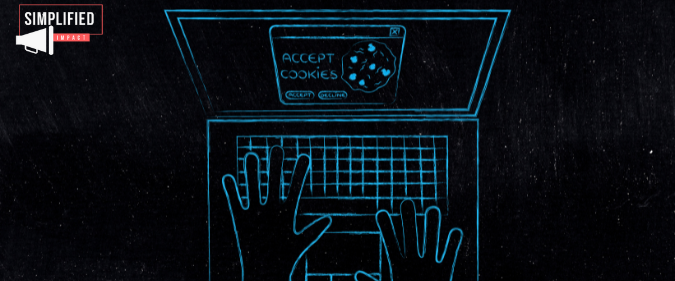 Safeguarding Business Success: A Guide To Data Protection Regulations And Privacy
Data protection regulations and privacy have become critical considerations for businesses. 
Safeguarding user data not only ensures compliance with regulations but also fosters customer trust and protects your business from potential lawsuits and reputation damage. Several clients (who have had lawsuits filed against them) have come to us seeking guidance on this topic. 
Today, we will explore data protection measures, the significance of cookie policies, complying with data protection regulations, and avoiding privacy violations to promote a secure and successful business environment.
---
We Do The Work. You Dominate Your Business.

   

Get A Quote
---
Understanding Data Protection Regulations:
Data protection refers to the strategies and practices implemented to safeguard user data from unauthorized access, use, or disclosure. By prioritizing data protection, businesses can ensure compliance with data privacy regulations and build trust with their customers.
The Role of Cookie Policies:
Cookies, and no not the actual treat…Cookies are small text files stored on user devices, play a crucial role in website functionality and user experience. However, their use can raise privacy concerns. To address this, businesses should implement clear and comprehensive cookie policies. 
Here's why they matter:
Consent: It is essential to obtain user consent before placing certain types of cookies. By implementing cookie banners or pop-ups, you can inform users about the use of cookies and provide options to accept or decline them.
Transparency: Your cookie policy should clearly outline the types of cookies used, their purpose, and how users can manage or revoke consent. Transparent communication builds trust and ensures compliance.
Complying with Data Regulations:
Adhering to data privacy regulations is crucial for businesses to protect user privacy and avoid legal consequences. Two significant regulations to consider are:
General Data Protection Regulation (GDPR): 
GDPR applies to businesses that process the personal data of individuals in the European Union (EU). Compliance involves:
Obtaining explicit and informed consent before processing personal data.

Respecting individual rights, such as access, rectification, erasure, and data portability.

Promptly reporting data breaches to authorities and affected individuals.

Appointing a Data Protection Officer (DPO) in some cases.
California Consumer Privacy Act (CCPA): 
If your business interacts with California residents, CCPA applies. Key requirements include:
---
We Do The Work. You Dominate Your Business.

   

Get A Quote
---
Informing users about data collection and use practices.

Offering opt-out options for the sale of personal information.

Providing mechanisms for data deletion upon user request.

Avoiding discrimination against users exercising their privacy rights.
Avoiding Privacy Violations and Lawsuits:
Failure to protect user data and comply with privacy regulations can have detrimental effects on your business. Here are essential steps to avoid privacy violations and subsequent legal issues:
Implement Strong Security Measures: 
Employ robust cybersecurity measures to protect user data from unauthorized access or breaches. Regularly update software, use encryption protocols, and conduct security audits.
Conduct Privacy Impact Assessments (PIAs): 
PIAs help identify and mitigate potential privacy risks associated with data processing activities. Assess your data practices, document privacy measures, and address any identified vulnerabilities.
Maintain Data Retention Policies: 
Develop clear data retention policies that specify how long you retain user data and when it should be securely deleted. Avoid excessive data collection and storage, minimizing privacy risks.
Provide Clear Privacy Notices: 
Transparently communicate your data collection and processing practices through easily accessible privacy notices. Inform users about their rights, how to exercise them, and how you handle their data.
Stay Updated and Seek Legal Counsel: 
Stay informed about evolving data protection regulations, seek legal counsel to ensure compliance, and adapt your practices accordingly.
Prioritizing data protection and privacy is crucial for businesses to succeed in the digital age. By implementing strong 1) data protection measures, 2) adopting comprehensive cookie policies, and 3) complying with data regulations like GDPR and CCPA, you can build trust with customers, mitigate legal risks, and safeguard your business's reputation. Remember, protecting user privacy is not only a legal obligation but also an opportunity to demonstrate your commitment to responsible data handling and customer satisfaction.
At Simplified Impact, we are not responsible for any legal action taken regarding your site's compliance with state and federal regulations. We will, however, help advise you on the steps you should take to ensure your compliance. Receive a free Privacy Impact Assessment (PIA) from one of our experts when you schedule a consultation.
​​Note: Data protection and privacy regulations are subject to change. For the most accurate and up-to-date information, consult the specific laws and regulations applicable to your region.